U-M IT Strategic Initiative
Provide a common data access service that the entire university can use for learning, research, and medical analytics.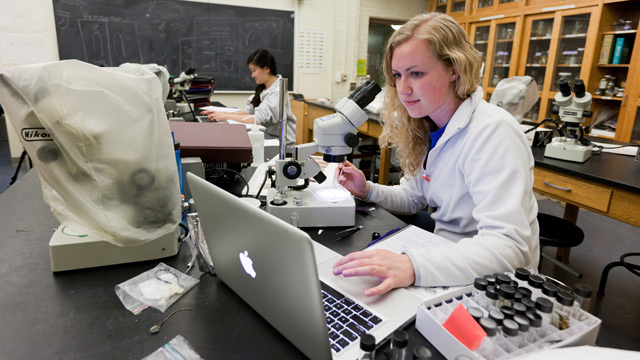 This infrastructure, along with supporting tools and training, is needed for U-M to continue to be a leader in personalized learning at scale and transforming decision support in the teaching and learning domain. A common data access interface will increase research efficiency and encourage innovation and experimentation by allowing users to get to the data they need, yet ensure that access is done in a safe and secure fashion. Information collected via sensors and smart objects throughout campus will benefit various forms of research, the student experience, faculty/staff engagement, health care, and the U-M community and society at large.
Implement a university-wide common data interface (middleware) service.
Capture information from sensors and other computing devices embedded across the Ann Arbor campus and the city, building in appropriate privacy and approvals.
Create learning and patient record stores that are central clearinghouses to store and retrieve common data used for learning and patient analytics.
Scale departmental tools and interfaces for learning analytics so they are available for use by the entire university.
Learn more 
If you have questions or comments, or are interested in having a representative from the Office of the CIO facilitate a discussion about the plan with your team, contact the IT Strategic Planning Team at IT.Strategic.Planning@umich.edu.