U-M IT Strategic Initiative
Nurture a university-wide IT community that delivers services and solutions in partnership, as a single team, regardless of organizational lines.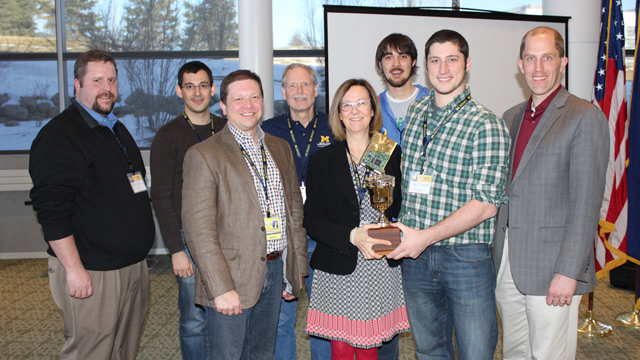 Many initiatives in this strategy require IT cooperation across the university. A collaborative IT community that crosses the organizational boundaries, and has a diverse set of viewpoints, will provide consistently timely and effective support to faculty, students, and staff, in order to improve their productivity and retention.
Demonstrate cooperation among many units by successfully implementing complex, multi-unit services.
Continue to build the Michigan IT community in order to improve innovation, collaboration, diversity, and inclusion through initiatives such as ongoing communities of practices, an annual Michigan IT Symposium, Hackathons, mentoring and coaching, and university-wide awards and recognition.
Identify and implement a common service and support philosophy, including the use of IT management tools and processes where it will improve the service and support experience for faculty, students, and staff.
Build common leadership language, strengths and a culture of inclusion by investing in a continuing leadership development program and ongoing activities that bring IT leaders at all levels together.
Learn more 
If you have questions or comments, or are interested in having a representative from the Office of the CIO facilitate a discussion about the plan with your team, contact the IT Strategic Planning Team at IT.Strategic.Planning@umich.edu.