U-M IT Strategic Initiative
Investigate using computing and big data analytics as a driver for economic development throughout the state of Michigan.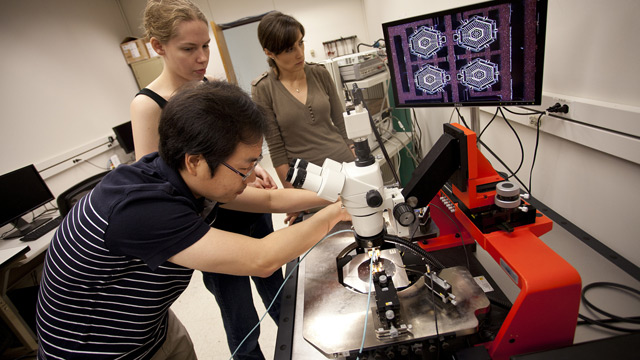 Investment in regional research collaboration, with public and private stakeholders, will drive the economy by creating opportunities that attract and retain top researchers, academic leaders and students. This will increase U-Ms research capacity and position U-M as a leader in the emerging world of interconnected and sensor-rich environments.
Open and advance conversations with the state of Michigan and other higher education partners to develop a strategy for advancing the State as a national hub for computational and data science innovation.
Seek the development of an "open cloud infrastructure" that enables universities, government, and the business community to conduct collaborative research through sharing computational and data analytics technologies.
Learn more 
If you have questions or comments, or are interested in having a representative from the Office of the CIO facilitate a discussion about the plan with your team, contact the IT Strategic Planning Team at IT.Strategic.Planning@umich.edu.